ABOUT
Bren Bataclan has been leaving paintings for people to take for free in public spaces (park benches, train stations, senior centers, hospitals, etc...) across the country and around the world since 2003. Bren has also been sharing his street art experiences with schools through his presentations and mural residencies.
His hour-long program consists of media clips, a slide show, a drawing demo and Q&A. The presentation works for an all school assembly or for individual grades and is suitable for all ages. Through his whimsical and happy characters, Bren takes students on a journey around the globe, demonstrating how a smile is universally understood and appreciated. During the drawing demo, Bren explains how easy it is to draw his characters and that there is no right or wrong way to illustrate them.
Bren's mural residencies are typically a week long. What makes his murals unique is that he takes the students' drawings and paints them on the wall. This way, the kids' illustrations become part of the school's history/legacy (see mural samples >>>).
Bren's project is about the positive power of art and how the simple gesture of leaving a painting for free can spread joy and laughter. His presentation is also an effective way to teach kids the power of kindness and sharing by creating their own art projects... a significant antidote to bullying. Please contact Bren at (smileyb@bataclan.com or 617-354-8040) if you have additional questions about his presentations and mural projects or if you are interested in booking Bren.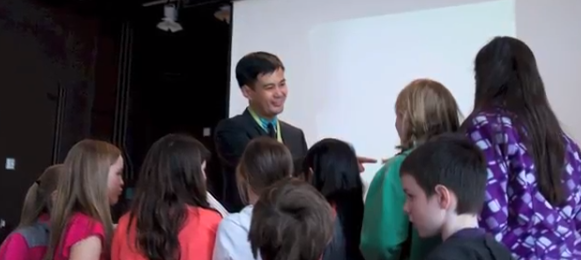 Video Links:
My TEDxNatick Talk >>>
Park School mural creation >>>
Wealthy Elementary School mural creation >>>
Wheelock Elementary School mural >>>
Parthum Elementary School mural video >>>

Parthum Elementary School mural creation >>>
Here's a video of my presentations at the Center School in Stow, MA >>>
Wealthy Elementary School drawing demo >>>
Mural-related interview >>>

Time lapse animation of the Westminster Elementary School mural >>>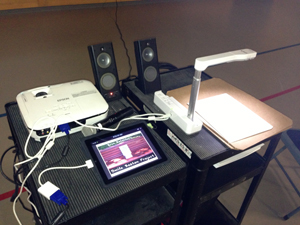 My presentation equipment: projector: Epson EX3210, document camera: Epson V12H321005, iPad and speakers.
HOME >>>