BREN BATACLAN'S BIO
In the summer of 2003, Bren Bataclan began his street art installation, "The Smile Boston Project." The project involves the artist leaving his cartoon inspired paintings for people to take for "free" all over Boston (park benches, train stations, hospitals, senior centers, schools, etc.). Attached to each painting is a note saying, "This painting is yours if you promise to smile at random people more often." Bren has since gone worldwide with his "Smile Boston Project" and he has begun to paint murals and exhibit his paintings across the country. Prior to painting full time, Bren taught computer graphics and design at the University of Massachusetts Amherst and at the Boston Museum School. He also worked in a design think tank lab in Boston and was involved in the computer animation industry in California. Bren received his undergraduate degree in design from UCLA, Summa Cum Laude, and his graduate degree in computer animation from the Ohio State University.
Bren's Smile Project campaign has been featured in the CBS Evening News with Katie Couric, The Smithsonian Magazine, The Readers Digest, The Chicago Tribune, The Detroit Free Press, The San Francisco Chronicle and The Boston Globe.
ARTIST STATEMENT
The goals Bren's Smile Project are:
- To bring art to people who may not typically visit art galleries and museums.
- To give paintings to folks who may not be able to afford original artwork.
- And to see more smiles around the globe.
In a nutshell... Bren has always been a big fan of graffiti but he would never vandalize public or private properties. And so, Bren leaves his paintings in public spaces for people to take for free--as a form of temporary graffiti--across the country and around the world.
Bren Bataclan
Mailing address:
25 Kelly Rd. #2
Cambridge, MA 02139
617.354.8040
www.bataclan.com
smileyb@bataclan.com
My art studio is located in the South End (Wareham St., Boston)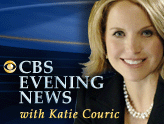 See my CBS Evening News interview with Katie Couric >>>
ADDITIONAL PRESS INFO >>>
HOME >>>